Software Solutions
Solutions as Individual as Your Business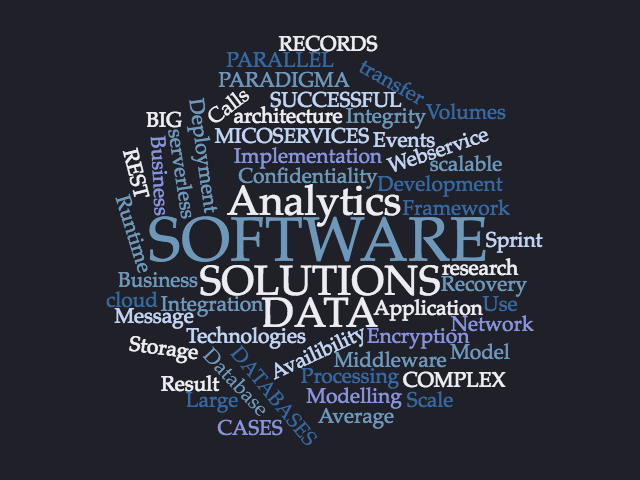 Your One-Stop Source for Design and Development
Extraordinary demands require extraordinary solutions. And these can hardly be covered with standard software. On your way towards your perfect custom solution, you need an experienced partner who understands your business, develops the ideal approach together with your partners, and covers all steps to successful implementation. A partner offering both consulting services and hands-on expertise.
Whether you're looking for a standalone solution, need to add functionality to standard products, or want to integrate open-source software into your environment: plan42 solution architects combine highest quality standards with long-standing expert know-how in the fields of enterprise application development and end-to-end integration. For reliable and scalable solutions – in time and budget.
Custom Development
We have carved out a successful niche in the design and development of custom enterprise application and end-to-end integration. Our solutions are architected and built for operational efficiency and extensibility to cater for future demands.
Your Challenge
For your specific deployment scenario, there are no solutions available on the market.
Available products are not flexible enough to smoothly integrate with your existing environment.
Our Expertise
Software Solutions for finance, insurance, automotive, and food industries.
Integration Middleware for workflow automation or data analysis and consolidation.
Data Migration
Technology business requirements are evolving continuously, and they are the main drivers for data migration. At kick-off, however, complexity and scope are often underestimated as process requirements, data quality, and the corresponding dependencies are not analyzed properly.
Your Challenge
You want to migrate large amounts of data from heterogeneous systems or various source that must be consolidated.
You focus on the optimization of data quality.
Our Expertise
In-depth experience in analyzing large data structures from various legacy systems and development of consolidated data models.
Migration projects in heterogeneous environments with hundreds of millions objects and metadata extracted from various data sources.
Enterprise Integration
Today's enterprise infrastructure and application integration is a mission-critical concern as the ecosystem of business applications has evolved. Highly specialized vendors offer focused applications around a specific core function that needs to be integrated in existing workflows and application architectures.
Your Challenge
You want to integrate application-specific core functions into your existing enterprise architecture to support or optimize your established workflows.
You need to optimize the interoperability of your workflows and data structures.
Our Expertise
Design and implementation of middleware to integrate application architectures and workflows.
Solutions based on solid and scalable messaging und event streaming platforms.
And what can we do for you?
Would you like to learn more about our business solutions? Please feel free to contact us.