CobiT
The IT Governance Framework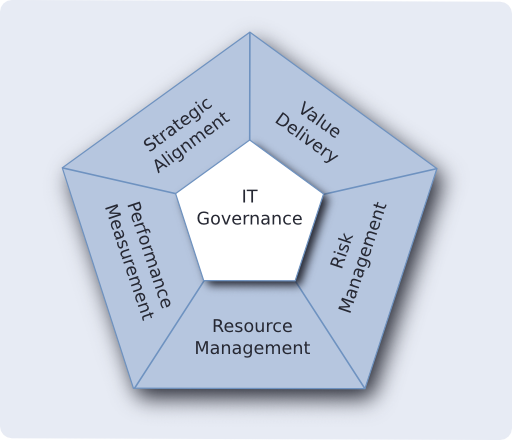 Guidelines for Optimal IT Control
IT today is more than mere operations: innovative IT organisations must provide services that do not only support the business processes, but also create their own value proposition. Enforcing this objective is the task of IT governance: forming part of management responsibilities, it focuses on the areas of strategic alignment, resource and risk management as well as performance measurement and value delivery.
CobiT, an internationally recognized IT governance framework, breaks these five key areas down to individual processes and controls, thus providing companies with a structured approach to optimal IT alignment towards business strategy.
plan42 offers comprehensive consulting services throughout all stages of CobiT implementation:
1 Defining Your Requirements
What is your motivation for implementing CobiT? What effects do you expect? And what challenges might your project face?
2 Setting Priorities
Which CobiT processes and controls are crucial for achieving your goals? We provide support for appropriate selection and prioritisation.
3 Performing a Gap Analysis
Which CobiT requirements are already implemented? Which are the areas of non-compliance?
4 Implementing Controls
Now it is time to create an implementation plan. Amongst other things, this includes defining clear responsibilities, obtaining management support, calculating costs, and considering internal and external requirements. We help you clarify all relevant issues to ensure successful implementation.
5 Monitoring Your Results
The effectiveness of controls is the key success criterion of the project. We work with you to assess all implemented processes and controls and define optimisation measures if required.
And what can we do for you?
Would you like to learn more about our services regarding CobiT? Please feel free to contact us.